Vor einem Jahr schrieb ich hier: Jon Lord ist am 9. Juni 70 Jahre alt geworden.
Am 9. August hat er
auf seiner Website geschrieben
:
I would like all my friends, followers, fans and fellow travelers to know that I am fighting cancer and will therefore be taking a break from performing while getting the treatment and cure.
I shall of course be continuing to write music – in my world it just has to be part of the therapy – and I fully expect to be back in good shape next year.
God bless and see you soon
Jon
Gestern nun ist Jon Lord gestorben.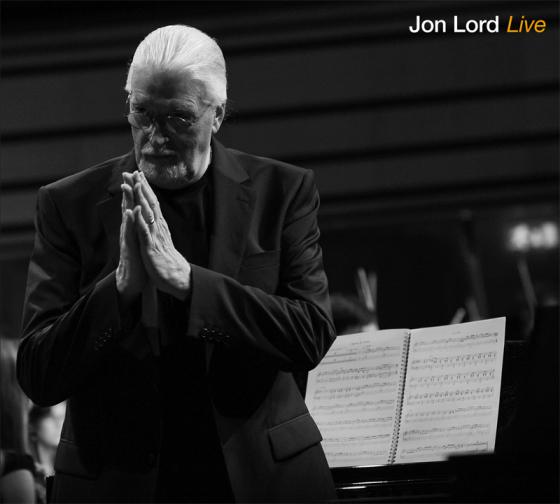 Irgendwie sind einem Menschen wie Jon Lord, die man lange kennt (
Grugahalle Essen 1969
!!) und natürlich überhaupt nicht kennt, doch nahe, weil man sie so lange kennt und weil sie einem Momente ermöglicht haben, in denen sich die eigene Biografie zu starken Erinnerungsbildern verdichtet, die nicht verloren gegangen sind, - auch wenn man Deep Purple Mk. ... nicht mehr folgen mochte ...
Ich könnte mir vorstellen, dass ich auch auf music as part of the therapy setzen würde (nach allem, was ich an Scheitern anderer Therapien miterleben musste ...); - auch wenn diese nun auch gescheitert ist ...
In diesem Sinne: listen to Jon Lord's Music
Jon Lord releases new live album titled simply LIVE.
Recorded in Bucharest, Romania in 2009 with a full symphony orchestra, the album includes a glorious selection of orchestral pieces representing Jon Lord's touring repetoire all over the world in recent years.
From Pictured Within (voted everybody's no. 1 favourite Jon Lord track on this website) over infectious The Telemann Experiment; the two Sarabande favourites Bouree and Gigue to the female voice delights Wait a While and The Sun Will Shine Again featuring Kasia Łaska.
Steve Balsamo handles male vocals throughout, and the album also includes three completely reworked Deep Purple classics with full orchestral arrangement by Jon Lord; Pictures of Home, Soldier of Fortune and an immense Child in Time.
The Rousse Philharmonic Orchestra is conducted by Nayden Tadorov with Darin Vasilev (guitar), Ivaylo Zvezdomirov (bass) and Venko Poromanski (drums) completing the line-up.
Listen here to snippets of Bouree, The Sun Will Shine Again, Soldier of Fortune and The Telemann Experiment:
Jon Lord Live CD teaser by JonLord.org
The CD is available exclusively here on JonLord.org.
Watch also a clip of Child in Time filmed at the Bucharest concert:
Check out
samples of Jon Lord Blues Project's new live CD
.
In this clip you can hear snippets of Back at the Chicken Shack, Wishing Well, Lazy, When a Blind Man Cries and I'm a Man.
The CD was recorded at Rottweill, Germany on May 14, 2011
Jon Lord Blues Project, Live CD teaser by JonLord.org
In his honor I've picked a few tracks for you where his organ playing shines, read on and rest in peace Jon Lord - Anorak Thing
gebattmer - 2012/07/17 22:11