Der große Vorteil der
Vinylschallplatte
gegenüber der CD oder gar der vollends flüchtig gewordenen MP3-Datei war es, dass Kunstschaffende oder auch nur Designer einfach mehr Platz hatten, der musikalischen Ware eine mehr oder weniger passende Hülle zu verpassen: The
size of the typical cardboard LP sleeve cover
is 12.375 inches square. Man kann im Netz viele schöne Hüllen betrachten, z.B.
hier
oder hier :
The Album Cover Art Gallery
.
Wegen ihres besonderen Erinnerungswerts (nicht aufgrund ihrer ästhetischen Qualität) seien hier drei Cover von Samplern der späten 60er ausgewählt, deren Erinnerungsauthorität darauf beruht, dass sie für Neunmarkachtzig (statt 19 Mark für eine LP) Lust machten auf etwas, das die Marketingstrategen von CBS und Elektra "Underground" nannten ...



Die Schallplatten in den cardboard LP sleeves sahen so aus: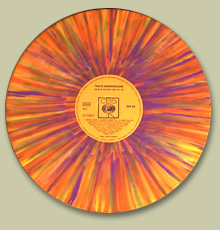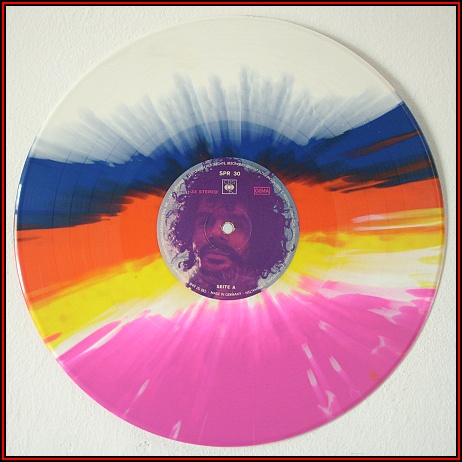 Taken directly from the Fill Your Head With Rock double album, hence the quality - A lovesong about an apple and an orange written by AI Stewart: Said the apple to the orange: "Oh I wanted you to come Close to me and kiss me to the core Then you might know me like no other orange Has ever done before"
Dazu noch das wahrscheinlich beste Cover eines Rock-Albums (aber darüber kann man streiten):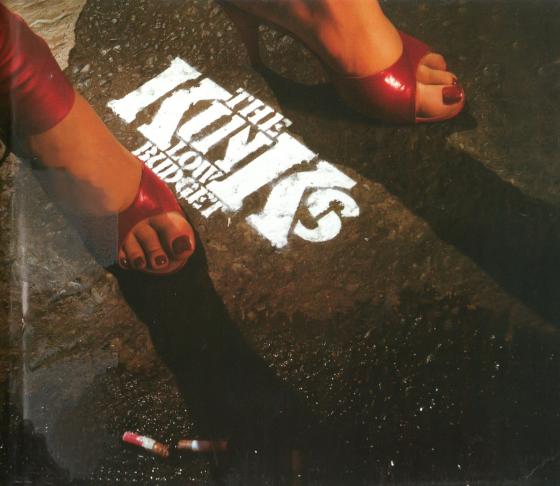 Siehe auch:
Sleeveface
And now to something completely different:
Four chords is all you need for every pop song ever made
gebattmer - 2010/11/02 19:32